The Garden Room – Outdoor Decor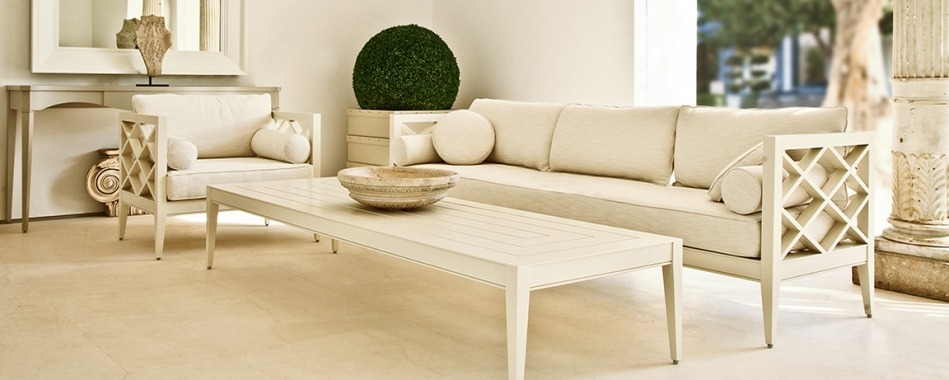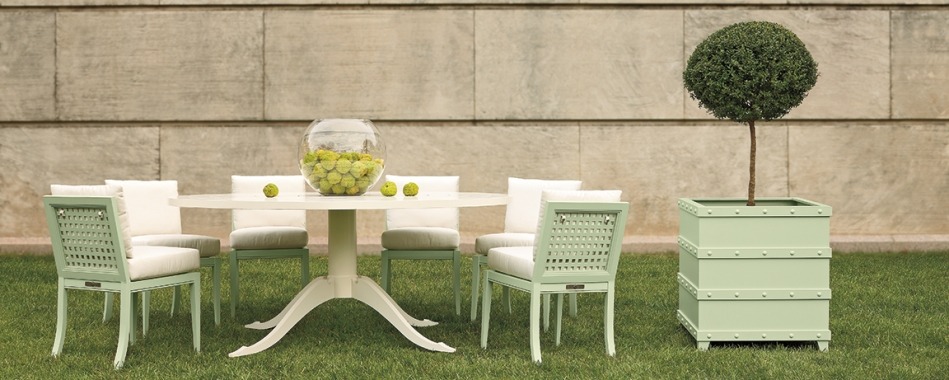 Lush mixed plantings and exuberant contrasts of color and texture mark the style of award winning MIEROP DESIGN, creating beauty in every season while addressing the competing needs of pets, children, outdoor entertaining and privacy. Adjoining Mierop Design's Montclair studio is PAVILLION OUTDOOR FURNISHINGS, an outdoor decorating service to guide you through the purchase of outdoor furnishings and ornaments, including the procurement of fine garden antiques and statuary.
---

"I ALWAYS TELL MY CLIENTS THAT THE GARDEN IS THEIR BIGGEST ROOM, AND THE CREATION OF A LOVELY HOME CAN NEVER BE COMPLETE UNTIL A BEAUTIFUL LANDSCAPE SURROUNDS IT."
– LISA MIEROP

---
Above, top; and above, bottom: Outdoor sophistication. Available through PAVILLION OUTDOOR FURNISHINGS, Mckinnon and Harris handcrafted furniture for estate, garden, and yacht – high performance aluminum furniture engineered, designed, and meticulously built for the most demanding exterior environments and intended to remain outdoors year-round.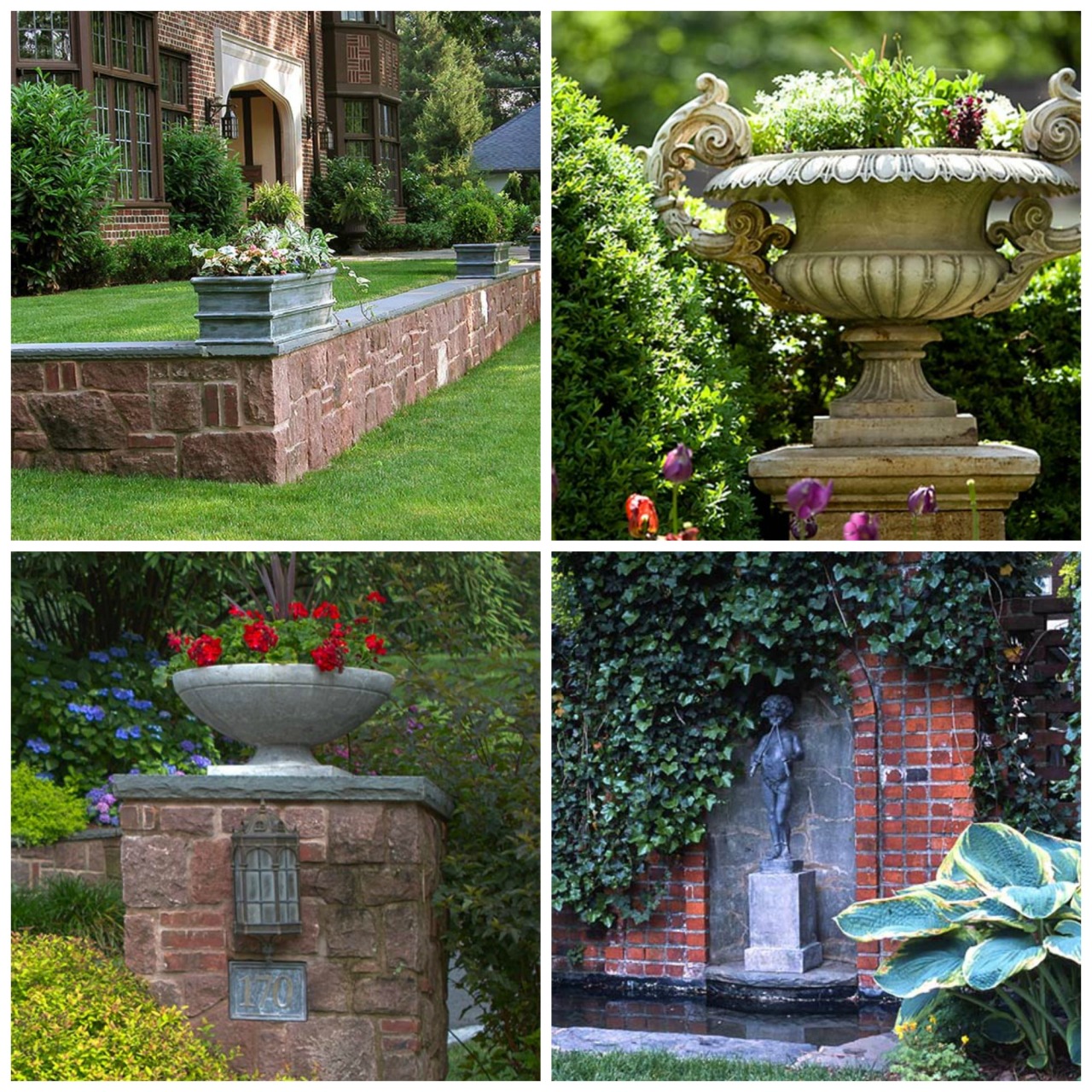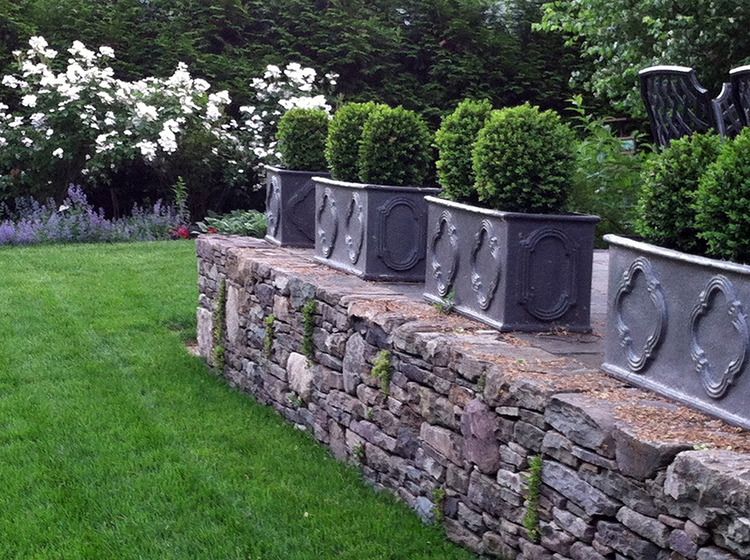 Ornaments and containers are the jewels of the garden room. They add the finishing touches that bring dimension, color and personality to every space. A beautifully planted urn, soothing fountain, unique architectural detail or sculpture all add creative and personal expression to outdoor spaces.
Above, top: Have only one urn? Place it in the center of a front walkway that wraps around. The centerpiece will create interest from every angle.
Above, bottom: Mierop used a simpler, low-lying alternative to other accent pieces. These delightful, streamlined planters won't be a focal point, but they'll look great when lining a walkway, especially since they work so well in multiples.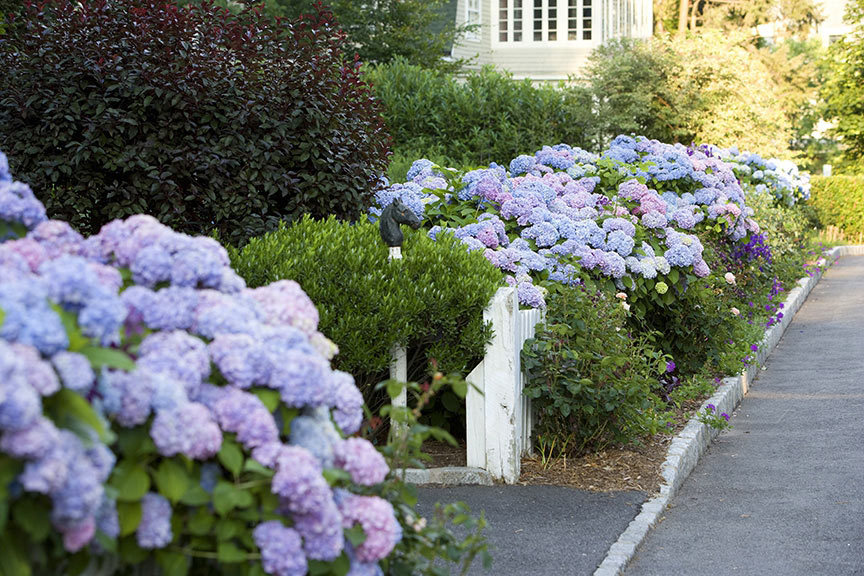 ---

THE BEST LANDSCAPE DESIGN LOOKS EFFORTLESS, NATURAL AND IN HARMONY

WITH THE HOME IT SURROUNDS.

---
Specializing in the elegant balance of both the functional and aesthetic aspect of outdoor space, Mierop Design integrates existing structures with new additions in an effort to create natural, un-contrived landscapes that look as if they have always been there.
Mierop Design offers a complete range of design and contracting services to add beauty and value to your home – from perennial garden planning to complete landscape makeovers. You will adore working with owners Lisa Mierop and Frank Contey whose dedication, expertise and passion for their trade is so vitally clear in all that they do.
Be sure to tell 'em Scout sent you!