Doorstep Decor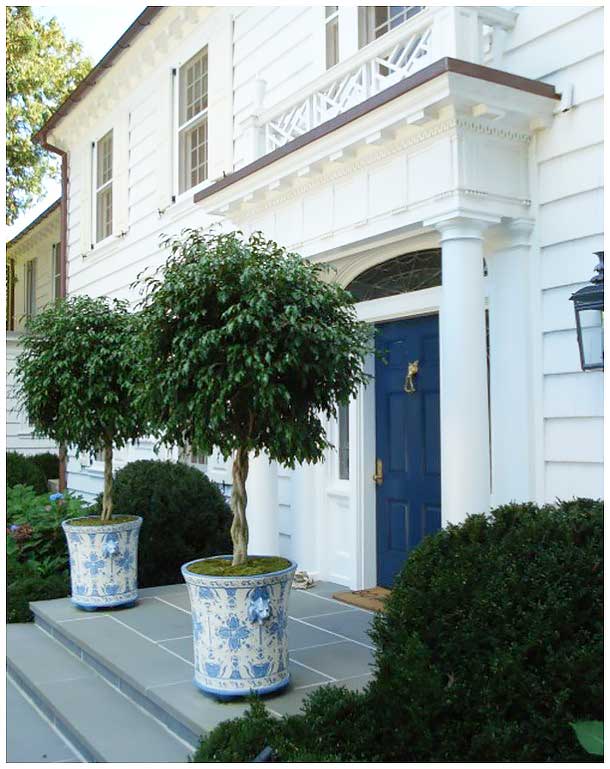 Last week's rain left heaps of dirt and decay in its wake, and our doorstep decor may have been the biggest casualty. It's time to give the entrance some love—after all, it's the first thing a visitor will see upon arrival, and nothing says "welcome" like a well-appointed front door. (Exhibit A: The above doorstep adorned with leone urns from Niermann Weeks.)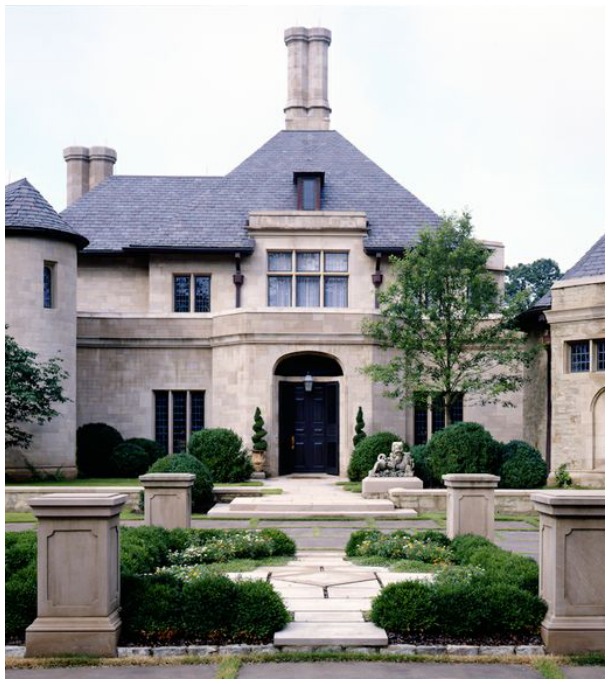 We love the drama of layers, especially when done as well as the above  scene from one of MCALPINE BOOTH & FERRIER'S projects. Each step forward offers visitors a slightly different experience.
ARCHITECTURAL ACCENTS has created this cast stone reproduction sphinx for a more traditional and sophisticated front.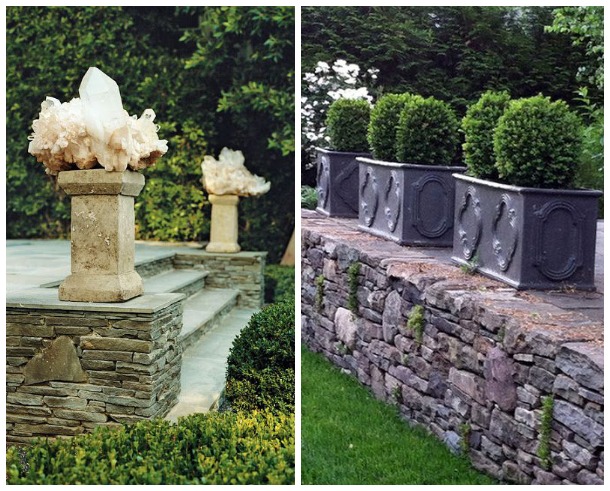 The terra cotta urn from FOUND is patinaed to perfection. Have only one urn? Place it in the center of a front walkway that wraps around. The centerpiece will create interest from every angle. PAVILLION OUTDOOR FURNISHINGS offers a simpler, low-lying alternative to other accent pieces (bottom, right). These planters won't be a focal point, but they'll look great when lining a walkway, especially since they work so well in multiples.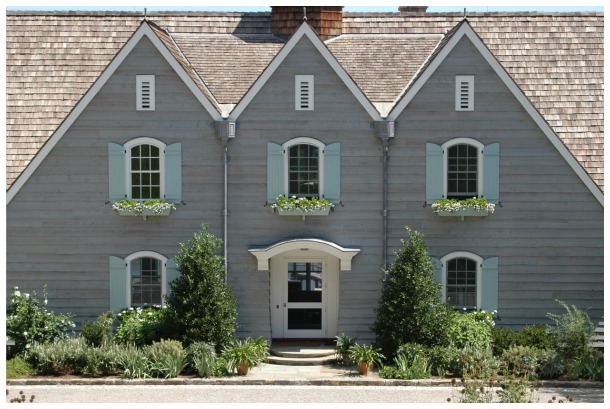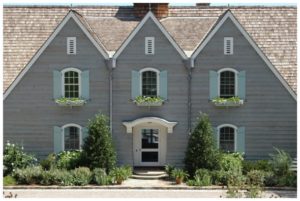 DEVORE ASSOCIATES creates a feeling of quaint, quirky vastness with some perfectly symmetrical landscaping plus architectural and floral details that are small in comparison to the overall facade.
Stephen W. Hackney Landscape Architecture complements a historic entryway with abundant greenery. The effect is a kind of sleepy austerity that makes visitors curious about what's inside. Drake Design Studio complements a beachy exterior with a rose-covered arbor. The effect is fresh, bright, and friendly.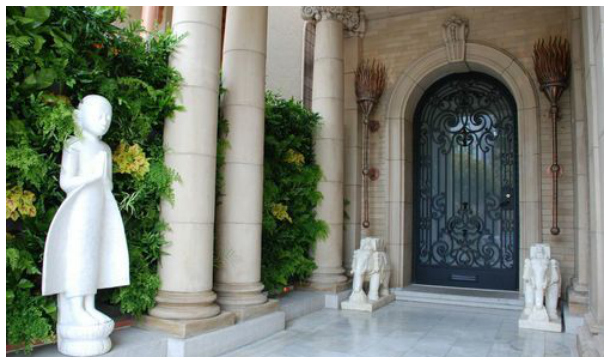 We adore the verdant vertical garden from LIVING GREEN DESIGN (top). By pairing with ornate and monumental statues, Living Green has created a high-impact entrance. For drier climates, try a minimalist desert garden—a quirky, clean entryway from SISKA AURAND.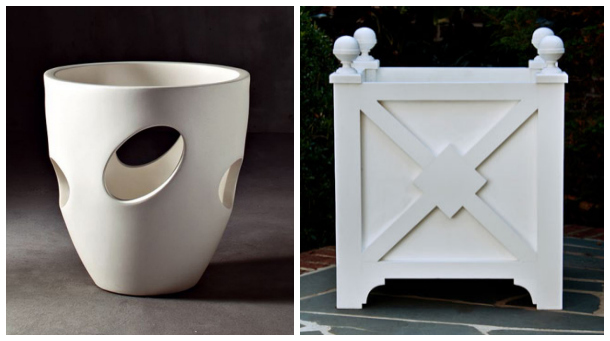 MOD LIVIN offers planters for modern decor while EASTOVER COLLECTION caters to a more traditional stoop.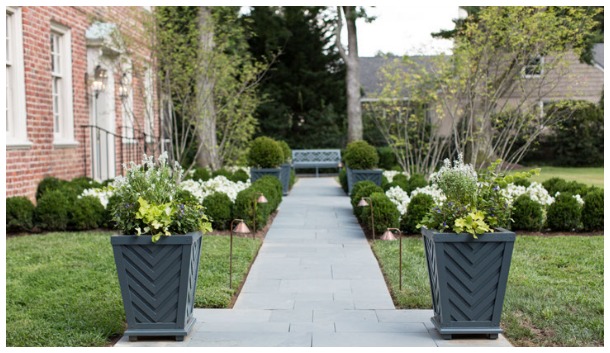 CORY SPENCER in Richmond offers a simple way to spruce your walkway with these delightful, streamlined planters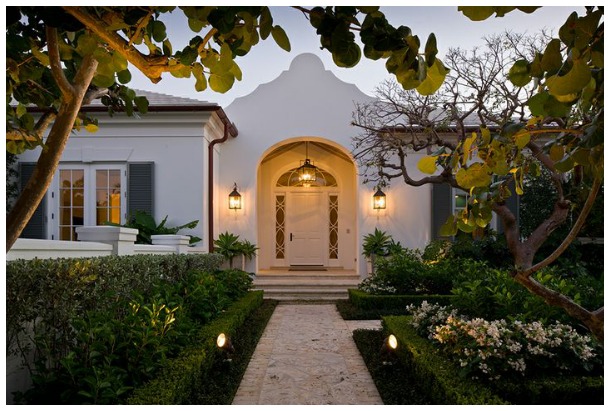 The three lights ornamenting this Benitz Building exterior beautifully highlight the shape of the doorway above.